Simple to use E-Commerce
Zen Cart is free to use and is open source software. Zen Cart shops have been around for a long time now, so the softare is pretty reliable and has a large number of enthusiasts who support and develop regularly - Forum Here.
AT present the shop supports lots of Payment Gateways like : Nochex, PayPal Express and PayPal Pro
Shipping and Tax Zones like VAT are highly configurable, making Zen Cart suitable for UK users.
The software supports banner ads, Newsletters, Coupon Codes, Gift Certificates and multiple customer modes
INSTALL is by 1-click from your control panel. Once installed you need to configure the software, however if you "just say yes" to all the settings, choose your username and password for later... it will look like the page in Figure 1 shown below.
The Zen Cart Website is here
Demonstrations here
Donations here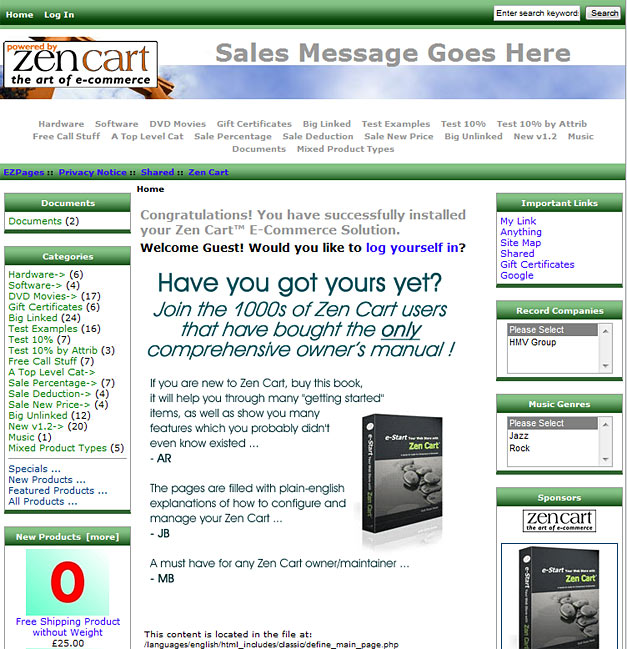 Figure 1 - The basic Zen Cart layout looks like this - just confirm the defaults!
ADDITIONS THIS MONTH
Piwik Analytics
Zen Photo
Lime Survey
OpenCart
Status.Net
Our existing 1-click-installs have just been upgraded :-
- Drupal V6.22
- Drupal 7 V7.4
- WordPress V3.2.1
- Website Search V1.6
- Crafty Syntax Live V3.1.2
- CMS Made Simple V1.9.4.2
- Elgg V1.7.10
- Geeklog Weblog V1.8.0
- MediaWiki V1.17.0
- phpBB3 Forum V3.0.9
- AWStats Statistics V7.0
- Roundcube Webmail V0.5.3
- SugarCRM V6.2.1
- Typo3 V4.5.3
- Tracewatch V0.353