Simple to use E-Commerce
OpenCart is free to use and is open source software. OpenCart shops have been around for a long time now, so the softare is pretty reliable and has a large number of enthusiasts who support and develop regularly - Forum Here.
Payment Gateways include: 2CO, Barclays PDQ, Eway, Google Express and Others, HSBC, PayPal, RBS WorldPay
OpenCart supports currency in Dollar, Pound and Euro formats (and many more).
The software supports Product Reviews, Product Ratings, 8 Shipping methods, Manufacturers and Auto Image Re-size
INSTALL is by 1-click from your control panel. Once installed you need to configure the software, just accept the defaults, choose a Log-In for later... it will look something like the page in Figure 1 shown below.
The OpenCart Website is here
Demonstrations here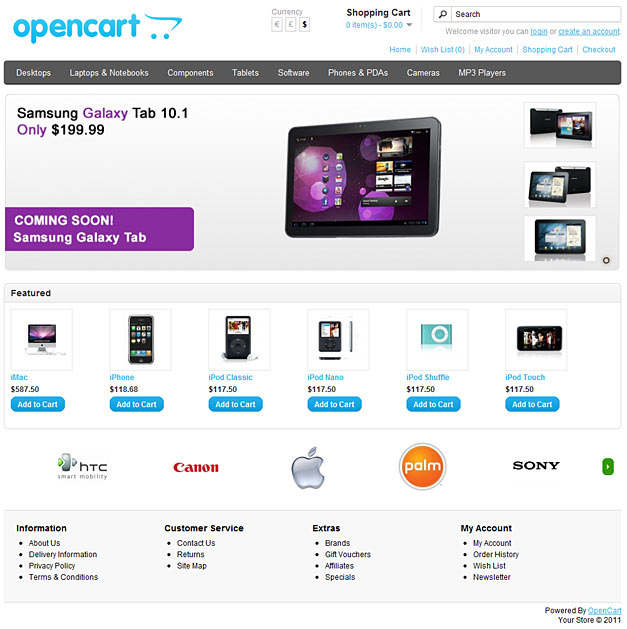 Figure 1 - The basic OpenCart layout looks like this.
ADDITIONS THIS MONTH
Piwik Analytics
open Photo
Lime Survey
OpenCart
Status.Net
Our existing 1-click-installs have just been upgraded :-
- Drupal V6.22
- Drupal 7 V7.4
- WordPress V3.2.1
- Website Search V1.6
- Crafty Syntax Live V3.1.2
- CMS Made Simple V1.9.4.2
- Elgg V1.7.10
- Geeklog Weblog V1.8.0
- MediaWiki V1.17.0
- phpBB3 Forum V3.0.9
- AWStats Statistics V7.0
- Roundcube Webmail V0.5.3
- SugarCRM V6.2.1
- Typo3 V4.5.3
- Tracewatch V0.353