First type in the ADDRESS BAR in Internet Explorer
ftp://username:password@myftpsite/ 
or
ftp.domainname and then enter the username and password manually in the pop up box provided
IE 7 will to display the FTP site in an HTML view, i.e. a list of items in text, a blue underline on the items which can be downloaded.
Sadly this is no use to most clients as you cannot drag and drop or delete the files. You can however CLICK THE FILE and choose SAVE AS... from the pop up menu. For downloading this is fine.
However If you want full FTP access (uploading, downloading deleting etc) you will want whats called > view the site in folder view < To access this facility you go via Windows Explorer using the PAGE menu item available in IE7. (top right on the picture below)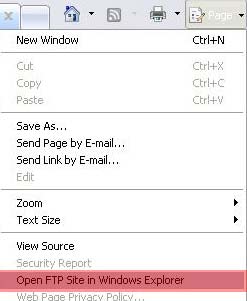 However ... This option will ONLY appear if Enable FTP folder view (outside of Internet Explorer)  is enabled.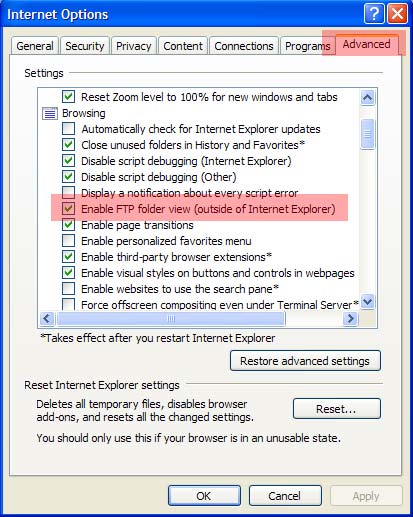 From within Windows Explorer you may need to do the following.  Click on File, select Login As:
Which looks like this ...